Love, Bites
Year

2018

Genre

Romantic Drama

Status

Catalogue
The passionate life of a scientist and an artist goes topsy-turvy when the marks of their passion become a bridge to an uncomfortable memory.
Written & Directed: Ajay Govind
Producer: Sisyphus Rocks Films
Synopsis 
Love, bites is a romantic drama where the story revolves around the lives of Karthik and Meghna.
Their sexual chemistry is obvious to everyone. Even to those who haven't seen them together, since they like to flaunt the hickeys on their body.
But something changes in their equation when the hickey becomes a bridge of memory that leads to an old sexual encounter Meghna had which Karthik finds out about.
Will Meghna be able to help Karthik erase the marks of her past? Or will Karthik just to have wake up to a realization that the past, even though it haunts, isn't real.
Cast: Satyajeet Dubey | Harleen Sethi | Ajay Shanker | Aparajita Dey | Surbhi Pathania
Crew
DOP: Tanweer Ahmed | Script Consultant: Remya Sasindran | Line Producer: Veenayy K Kumar
Sound Design: Akshay Patil | Makeup & Hair: Sukanya Roy | Editor: Krishnaprasad K. | Colorist: Sreekumar Nair
Songs & Background Score: Nitin Krishna Menon | Titling and Promotional Designs: Akshay Madan
Awards & Accreditations:
Winner:
– Best Music/Sound category at the Largo Film Awards, 2017 (UK)
– Semi-finalist at Best of India Short Film Festival, 2017
Selected at:
– Dehradun International Film Festival, 2017
– Barcelona Planet Film Festival, 2017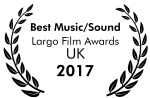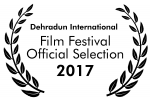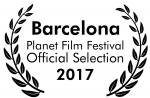 Technical details
Language: English & Hindi
Running Time: 21 minutes
Genre: Romantic drama
Aspect Ratio: 2:35
Sound Mix: 5.1